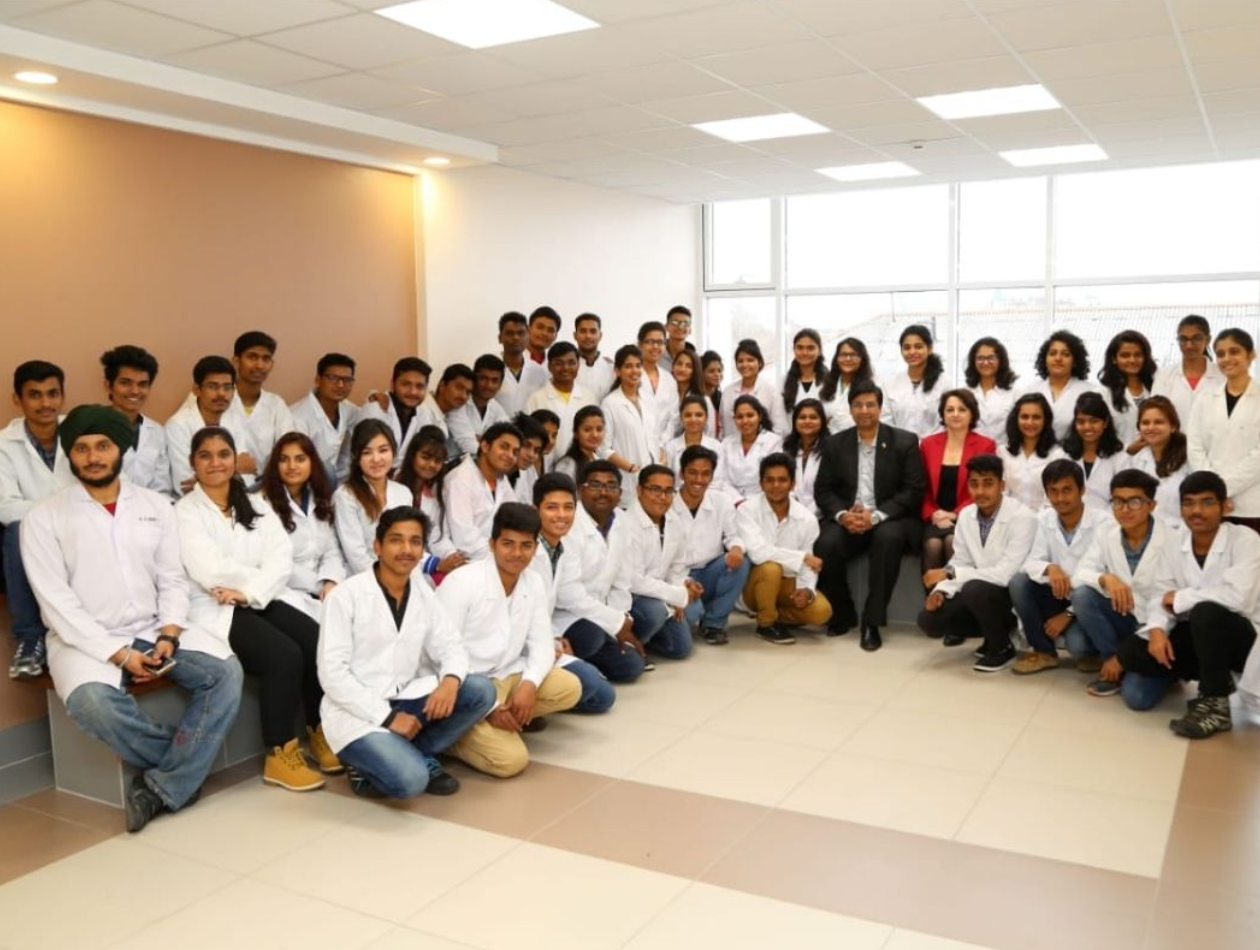 MBBS in Russia for Indian Students: A Comprehensive Guide
Welcome to our comprehensive guide on pursuing MBBS in Russia for Indian students. At Neurons Edu, we understand the importance of quality education and the desire to pursue a successful medical career. With that in mind, we have curated this detailed article to provide you with valuable insights and information regarding MBBS programs in Russia, tailored specifically for Indian students.
Why Choose Russia for MBBS Studies?
Russia has emerged as a sought-after destination for Indian students aspiring to pursue a degree in medicine. The country boasts a rich heritage in the field of medicine, with a long-standing tradition of excellence in medical education. Here are some compelling reasons why Russia stands out as an ideal choice for Indian students:
World-Class Universities: Russia is home to several prestigious universities with well-established medical programs recognized globally. Institutions have consistently ranked among the top medical universities worldwide, offering high-quality education and state-of-the-art facilities.
Internationally Recognized Degrees: MBBS degrees obtained from Russian universities are recognized by renowned international medical councils, including the World Health Organization (WHO) and the Medical Council of India (MCI). This recognition ensures that Indian students can practice medicine in India after completing their studies in Russia.
Affordable Tuition Fees: Compared to many other countries offering medical education, Russia offers competitive tuition fees, making it a cost-effective option for Indian students. The affordability factor, coupled with the high standard of education, presents an attractive proposition for aspiring doctors.
English-Medium Programs: Many Russian universities offer MBBS programs in English, eliminating the language barrier for international students. This provision enables Indian students to fully engage with their studies and effectively communicate with faculty and peers.
Cultural Richness: Studying in Russia provides a unique opportunity for Indian students to immerse themselves in a diverse and vibrant culture. From historical landmarks to artistic treasures, Russia offers a rich tapestry of experiences that go beyond academics, fostering personal growth and global perspectives.
Eligibility Criteria and Admission Process
To pursue MBBS studies in Russia, Indian students must meet certain eligibility criteria and follow the admission process outlined by the universities. Here is a step-by-step guide to help you navigate through the requirements:
Academic Qualifications: Aspiring students should have successfully completed their 10+2 education from a recognized board with a strong background in Physics, Chemistry, and Biology (PCB). Meeting the minimum qualifying marks in these subjects is essential.
Entrance Examinations: Some universities in Russia require Indian students to clear specific entrance examinations, such as the National Eligibility cum Entrance Test (NEET) in India. These entrance exams assess the aptitude and knowledge of aspiring medical students.
Application and Documentation: Once the eligibility criteria are met, applicants need to complete the university's online application form. It is crucial to provide accurate information and submit the required documents, including academic transcripts, passport copies, and photographs, as specified by the respective university.
Language Proficiency: While many universities offer MBBS programs in English, some may require students to demonstrate proficiency in the Russian language. Universities often conduct language assessments or provide preparatory courses for students who need to enhance their language skills.
Visa and Travel Arrangements: After receiving an acceptance letter from the university, Indian students must initiate the process of obtaining a student visa for Russia. This involves submitting necessary documents, such as the visa application form, financial statements, and medical certificates, to the Russian embassy or consulate in India.
MBBS Curriculum and Duration
The MBBS curriculum in Russia follows a comprehensive structure, encompassing theoretical knowledge, practical training, and clinical rotations. The duration of the program generally spans six years, which includes one year of preparatory courses for international students.
The curriculum comprises both foundational science subjects and clinical disciplines. Here is a breakdown of the major subjects covered during the MBBS program:
Preclinical Subjects: In the initial years, students focus on fundamental subjects such as Anatomy, Physiology, Biochemistry, and Pharmacology. These subjects lay the foundation for advanced medical studies.
Clinical Subjects: As the program progresses, students delve into clinical subjects, including Internal Medicine, Surgery, Obstetrics and Gynecology, Pediatrics, and Preventive Medicine. The emphasis shifts towards practical training, clinical rotations, and exposure to real-life medical scenarios.
Internship and Practical Training: Upon completion of the academic curriculum, students are required to undergo a compulsory internship in affiliated hospitals. This hands-on training allows them to apply theoretical knowledge in a clinical setting, preparing them for future medical practice.
Campus Facilities and Student Life
Russian universities prioritize the well-being and overall development of their students. The institutions offer a wide range of campus facilities and extracurricular activities to ensure a holistic educational experience. Here are some aspects of student life that Indian students can look forward to:
Modern Infrastructure: Russian universities boast state-of-the-art facilities, including well-equipped laboratories, research centers, libraries, and lecture halls. These resources enable students to enhance their learning experience and explore their academic interests.
Accommodation: Most universities provide comfortable on-campus accommodation options for international students. These accommodations are designed to cater to the specific needs of students and offer a safe and inclusive living environment.
Student Support Services: Russian universities have dedicated support services for international students, including academic advisors, counseling services, and assistance with visa and immigration matters. These services ensure that students receive guidance and support throughout their academic journey.
Extracurricular Activities: Universities in Russia encourage students to participate in various extracurricular activities, such as sports, cultural events, and student clubs. These activities promote social interaction, cultural exchange, and personal growth outside the academic realm.
Safety and Security for Indian Students
Ensuring the safety and well-being of Indian students studying in Russia is of paramount importance. Russian universities, along with local authorities, take several measures to create a secure environment for international students. Here are some key aspects of safety and security:
Campus Security: University campuses are equipped with security personnel and surveillance systems to maintain a safe environment. Restricted access to campus premises ensures the safety of students and discourages unauthorized individuals.
Emergency Services: Russia has well-established emergency services, including medical assistance and police helplines, which are readily available to address any emergencies or concerns faced by Indian students.
Cultural Sensitivity: Russian society is known for its hospitality and respect for diversity. Indian students generally experience a warm and inclusive environment, fostering a sense of belonging and security.
Conclusion
In conclusion, pursuing MBBS studies in Russia offers Indian students a plethora of opportunities for academic and personal growth. The country's renowned universities, affordability, English-medium programs, and internationally recognized degrees make it an attractive choice for aspiring doctors. With a comprehensive curriculum, modern facilities, and a rich cultural experience, studying in Russia opens doors to a successful medical career.
At Neurons edu. we understand the significance of making informed decisions regarding your educational journey. We hope this guide has provided you with valuable insights into pursuing MBBS in Russia as an Indian student. For further information and personalized guidance, feel free to reach out to us. Embark on your path to becoming a skilled medical professional by exploring the exciting opportunities that await you in Russia.
For more details regarding registration and counselling process, you can contact us by APPLY HERE.